Tia Fuller
Written by Brandi Currelley
It's 2022 and we are sparking off the new year with our very own GRAMMY nominated, Berklee College professor, and Berklee City Music (High School Academy) Artistic Director, Tia Fuller. A Colorado native, Fuller started her musical and educational journeys at an early age with the support and guidance of her family and friends. Tia has performed alongside some of the industry's most talented artists, performers, and legends, as well as won countless musical awards and honorable mentions. She believes in the power to manifest our dreams by "moving forward in faith, not fear," and by visualizing a "crystallized" version of ourselves. Through her music, teaching, and working with other educators, Tia empowers all of those she connects with. Her passion, electric energy, and positive attitude, uplifts our community and brings light and joy to the music industry.
With such an incredibly impressive resume and your vast experience in the music industry, we'd love to learn about who you are beneath all of that. Where you come from, what your story is, and how you've found yourself and your passion through music.
I grew up in rural Colorado with parents who were both musicians and educators. My mom was an English and Drama teacher who retired as an Assistant Principal and is also a vocalist. My dad is a bass player, who taught PE and retired as an Assistant Principal. So, for our family, it wasn't just music, but all the arts and education which were very much valued in our household.
We have a family band called Fuller Sound that was started by my parents. My dad would be playing bass and my mom would sing. They'd rehearse in the basement of our house and have gigs on the weekends that my sister and I would always go to. Our family has always been very close, and I am so thankful for that.
One thing my mom would always say is that, especially as a Black woman, you must go above and beyond the call of duty, that in this society to always make sure that you are the best if you want to be seen. And anytime you step outside, surround yourself with love and keep God first.
Throughout your musical journey and career, how has having a strong support system as well as mentors helped you progress and grow as a musician?
Something that is the core, or the crux of my life has been having a very strong family unit. Once I started playing and matriculating through school it also became my friends, their parents, and my teachers as well. I went to Spelman College, which is a historically Black college and being amongst those sisters down there was all about Black excellence.
I read somewhere that if you look at your three closest friends, they are almost like a culmination of who you are. When I look at mine, I think, "Hey, I'm not doing too bad." My friends, who I deeply respect and appreciate, are my accountability partners. They're all people who will celebrate me at my highs and pick me up when I'm low. Not only that, but if I'm doing wrong, they'll say, "Tia, that wasn't right" or "Tia, you need to work on this."
In 2001, I had a very crystallized vision of moving out to New York. I had saved about $5,000 and ended up moving there just days before the World Trade Center collapsed. I had some very close friends who were looking out for me such as Trevon Jackson, a great saxophonist, Brad Lee, another saxophonist from Colorado as well, and later when I moved to Boston, my mentor, Terri Lyne Carrington. There were so many other people that I ended up playing with there, Rufus Reid, TS Monk, Ralph Peterson, and I would say they're all like mentors to me as well. So, for me, mentorship has really helped to hold me accountable and to keep on my path.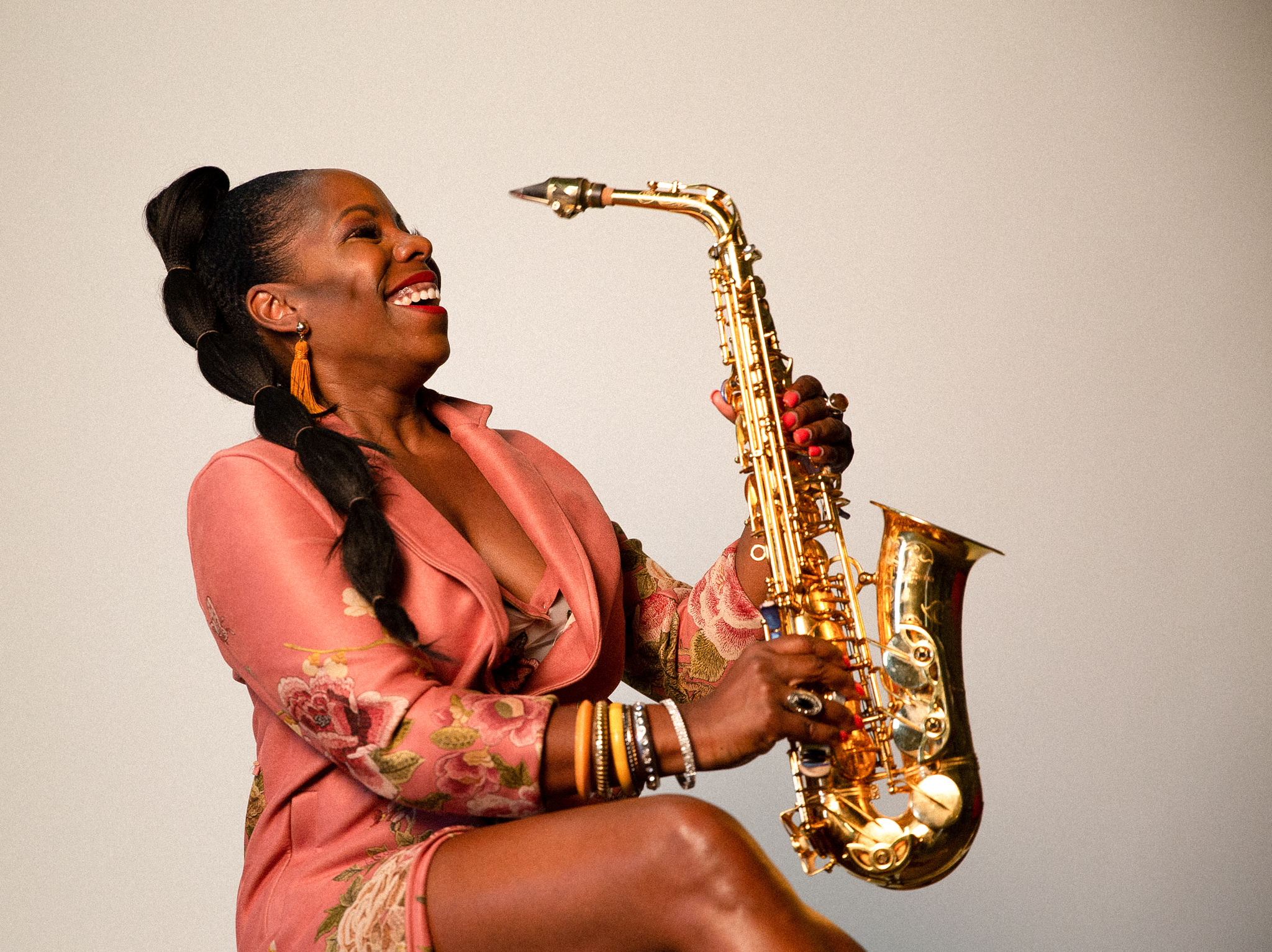 You are a professor at Berklee College of Music, as well as the Artistic Director for the Berklee City Music Boston High School Academy, how has your experience working with the High School Academy students differed from working with the college students?
That's such a great question because my roles are so different. At Berklee, I recently received a new title as the Artistic Director of the Ensemble Department, while continuing to teach as a professor there. That combination has allowed for me to now branch out not only within the classroom, but through outward facing initiatives as well. One of the classes I teach is the big production that we do every year. This year we're doing Beyonce's "Homecoming". I get to work with a lot of the top tier students as well as some of the not as advanced students weekly and see their progress, which is incredible.
I use my classes not only to educate, but to really empower the students with principles such as humility, forgiveness, spirituality, and how that shows up in their lives and how that also manifests through their music.
My role as the Artistic Director of the High School Academy it's more of a macro role. I'm not in each of the classrooms every week, but I am helping to direct the faculty to essentially do what I'm doing with my students at Berklee with the Academy students. It's really allowed me to refine my methodologies in teaching which has been so empowering not only for me, but for the faculty, and the students as well.
What inspires you, how do you create and what challenges have you faced creatively?
It's funny you asked me this now because I'm writing for a new album, and it has been challenging. It isn't always easy for me to write; it never has been. I think one of the main blocks is trying to evolve and do better than what you've already done.
We're constantly trying to reinvent ourselves as artists and that self-criticism can be a major block. What I've always realized though is that if I stay true to what I'm hearing, and usually my process is either inspired by something that I hear, experiencing in life, or even an affirmation, I can manifest that into some sort of melody or song.
In being honest with myself and hearing the purity of the melody or the purity of the bassline, and really honoring the pureness of that sound, writing it down and being unapologetic about that, I know that I am creating something that has value.
Our Berklee City Music Ambassadors, including you, recently released the first ever Berklee City Music anthem named, "That Feeling". Can you talk a little bit about what "that feeling" is for you when you enter your creative zone?
I'm a very emotionally fueled person, and so usually, "that feeling" often results in some pretty intense emotions. It ends with the spirit overtaking me, being totally overcome and either crying or tearing up. I don't want to say that I simply "feel inspired" because it's so far beyond that. After I experience "that feeling" there is no turning back. I have to move forward; I have to do it.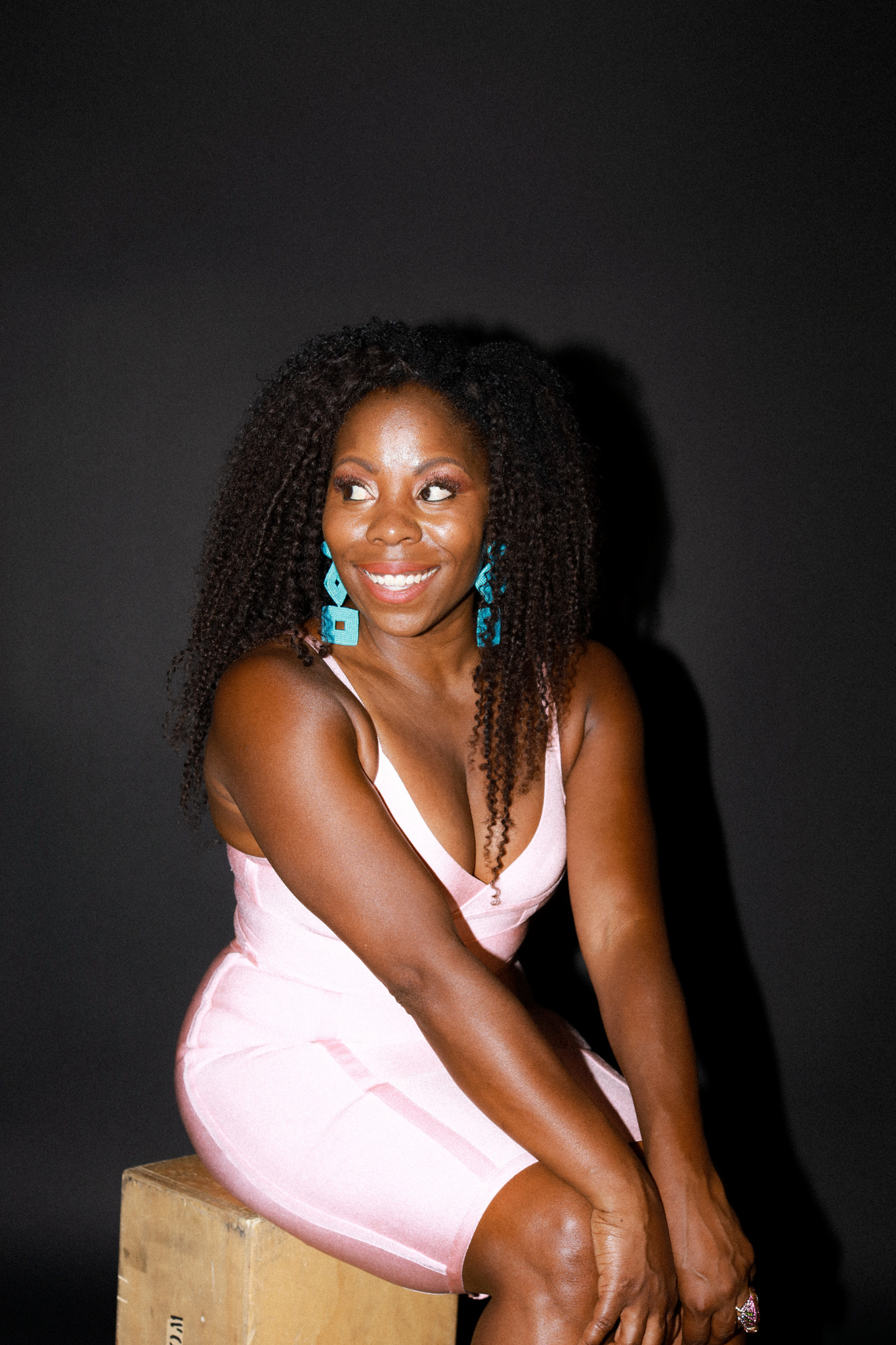 The music industry can be cutthroat and difficult, with a lot of ups and downs. At times, it almost feels like you've got to be not one in a million, but one in a billion to even penetrate the industry. What are some words of advice or encouragement that you share with young people that want to tap into this industry and pursue a career in it?
Something that I keep with me daily and share with both the faculty and my students comes from my album, "Decisive Steps". The whole adage behind it is: "moving forward in faith, not fear, with decisive steps. Not being afraid of what others may say or think about you and moving in the trajectory and the light of your purpose."
Fear will always be a component in life, but if you can allow the faith to supersede the fear, it will open you up to an abundance of opportunity.
In addition to that, I encourage students to really focus on functioning within a crystallized vision of themselves. At the beginning of each semester, I usually have my students close their eyes and visualize where they want to be in 10 years from an artistic, financial, interrelational standpoint as well as their entire spirituality. And then with that image in mind, unapologetically write down what that looks like and function in that space.
I really believe that those two things serve as a great direction for self, for students to really tap in and hold themselves accountable, while also staying on their journey and on track. At times it might be a little windy but we are constantly reevaluating so we can figure out what we've already done and what to do next. Sometimes we just have to accept certain things in order to grow into them because ultimately, we are all a succession of life and continually evolving.
What's Next for Tia?
Tia is currently working on a new electric album following her GRAMMY nominated, "Diamond Cut", said to be released late '22/'23. She is now involved in brand ambassadorships with commercial lines, and the online educational platform, "The Sax Loft", for saxophonists to study with Jeff Coffin, Kirk Whalum and Herself.
Tia will also be launching an exchange program between Berklee and Spelman College in which two students (young women of African American descent), from each school will spend a semester at the other to immerse themselves and become a part of the culture there.
Follow Tia's many projects, performances and upcoming releases through her social media account and through the Berklee City Music website.