November 2021
Student Profile: Melina Laganas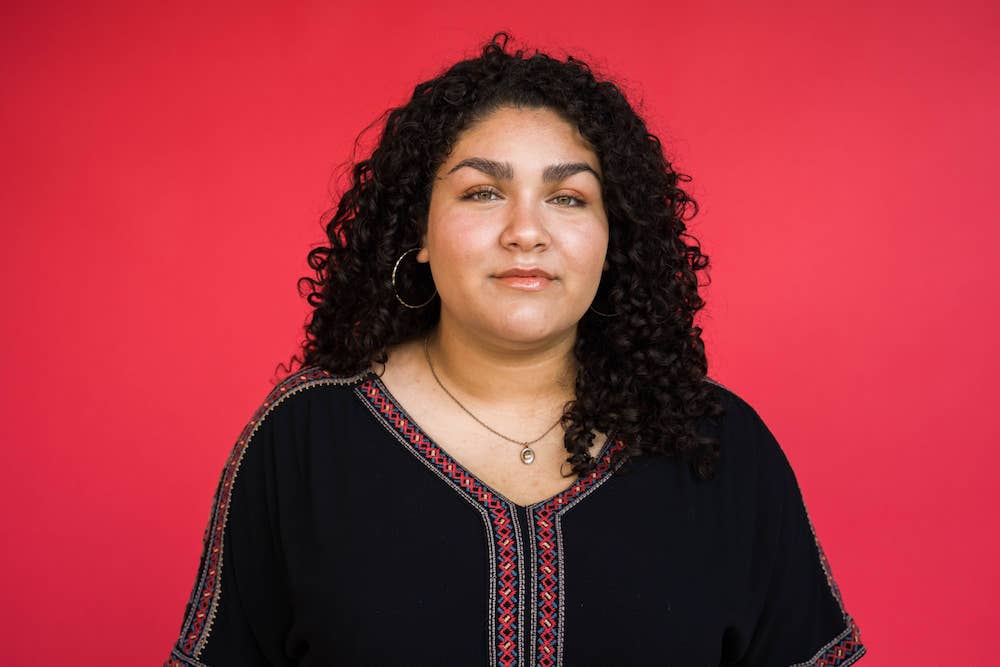 Berklee City Music alumni are no newcomers to the music industry; it is quite common that their talent and unmatched musical background fuel the fire for them to be trailblazers in the game.
In the spirit of trailblazing, we're kicking off our Berklee City Music Scholar series with Melina Laganas, a dynamic vocalist, producer, multi-instrumentalist, and 2021 Berklee City Music Full Tuition Scholarship recipient from the Berklee City Music Boston site.
Growing up in Marblehead, MA, Melina had her sights set early on where she wanted her future to lead her as a young musician. "I always wanted to go to Berklee", she noted during our interview -- her ambition as an artist is no new personality trait, yet it was something she has felt since a young age. Looking up to amazing young artists like Remi Wolf and Jacob Collier, she set her sights on taking her talents to the next level. After finding out about the Berklee City Music Boston program through an online source, Melina identified the program as the perfect avenue to sharpen her multiple talents and become acquainted with the college of her dreams. She was accepted into Berklee City Music Boston's High School Academy in 2018 and spent all four of her high school years in the program, blossoming into an ambitious creative, which she, "never in a million years" saw coming.
During her time in the High School Academy, Melina was an inaugural member of the Electronica Ensemble, an exciting programmatic addition focused on music production and the incorporation of production hardware during live performances. Currently, Melina is producing and writing original music while majoring in Music Production and Engineering (MPE), truly embodying the dedication to her craft. To make a statement in the music industry you have to approach your craft with a searing focus and an admirable dedication. Melina seems to already have that figured out as she shared, "...it's not about talent, it's about hard work and passion."
Whether it be Linda Perry, Wondagurl, or Ester Dean, when a woman emerges in the industry as a prominent producer, they progress the industry immensely and defy all odds. Across the top 900 songs of the last nine years, women only make out 2.6% of all producers. Melina's love for production not only confirms that the tides are changing, but that she could be one of the names to spark a much-needed shift in representation within the industry. In addition to dedicating time to production and her studies, Melina has recently joined a collective for women-identifying producers looking to create music and learn tips and tricks while in community.
Keep your eyes out for Melina's next steps as she continues to shift the culture of music production and uplift women-identifying producers in the industry for generations to come.