Ondre J Pivec
Written by Brandi Currelley
Nothing says Spring like the fresh and funky sounds of Grammy Award winning keyboardist, composer, and producer, Ondre J Pivec. Ondre, who was born and raised in the Czech Republic, first came to the US drawn in by the Jazz, Soul, and Funk music/culture of the states. He's played alongside Jazz singer-songwriter Gregory Porter, has been featured in performances with legendary hip-hop group, Wu Tang Clan, and dozens of others. He's performed at the international festivals Glatsonbury (England) and North Sea Jazz (Netherlands), as well as on countless other stages internationally and in the US. From vocals to playing the organ and piano, to composing and producing, Ondre can truly do it ALL. His love for music and exploration inspires him to experiment with unusual instruments, electronic sounds, and soulful rhythms, as he creates his own, unique voice and World of Music.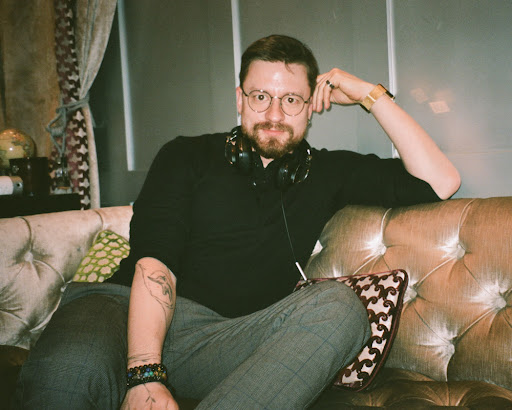 Can you tell us first about your background, where you are from? When you were first introduced to music and the piano?
I was born in a small town in the Czech Republic. My parents tell me that I used to sing before I was even able to walk. I remember one time around Christmas we went to church and I heard the organ play. When they wanted to leave I made a fuss about it because I just wanted to stay and listen to the music. So we ended up staying for another hour or so until the music was done.
When I was about three, there was this very ambitious teacher that had an after school piano program for kids 5 years old and up. She would go around kindergartens picking out talented kids and seeing if they had a knack for music. When she came to my kindergarten I was only 3 years old but some of the others pulled the teacher aside and insisted on her meeting me. I was always banging on everything and singing and just doing musical things all the time. She played some melodies on the piano, and I sang everything back, she clapped some rhythms, I clapped everything back. So she said, "All right. I'll take him." So just like that I started going to music classes with the five year olds. I went through around seven years of classical training after that.
When I was 12, I had this English teacher who was a musician and played the Bass. He spent a lot of time overseas in Canada and brought back a lot of jazz, soul, and funk music with him. When he saw that I was interested in this kind of music, he started making me these cassettes so, for the first time, I really had access to those genres. It was around then that I first heard the Hammond Organ, which is now my main instrument, my main voice.
Shortly after that we moved to Prague and I started really playing around in the music scene there. Before I even graduated high school, I got picked up by a guy from Prague who was an already famous jazz guitar player. He hired me in his band and I started playing in jazz clubs with them. That's really kind of how the whole thing started. By the time I graduated from high school I had already decided, "I'm going to play music."
What intriqued you about the U.S., and more specifically New York City, that prompted you to make the move here? What was your experience like musically, and how did it compare to your experience up in Europe?
There was a record that I heard when I was 25 by Josh Redman and his group, Elastic Band. They had this keyboard player named Samuel Hill, and when I heard the record I completely fell in love with his style of playing. From that moment on I knew I needed to come to New York and I wanted to study with Samuel Hill. Two or three years later, when Elastic Band came to a festival in Prague I had the chance to actually meet and talk to him. I got his information and told me to come to New York and hang out and that I could take lessons with him. So that's what I did.
2009 was when I decided I was going to come to New York, but I thought I was going to stay for six months maybe. Towards the end of those six months, I stumbled upon a church in Brooklyn, an African American church. It just so happened that the church's band was a trio and in that band was a person who then went on to become one of the most famous organ players of today, Corey Henry.
The whole experience at that church just blew my mind. It was like a miracle. First of all, seeing the service was completely overwhelming and I was feeling all sorts of emotions. I was crying, jumping up and down, it was crazy. At that point my English was very limited and so I only understood like a third of the things that they were saying, but it was incredible. So I started hanging out at that church.
That same day, I found this open mic at the village underground. It's not there anymore unfortunately, but it was led by a singer named Ron Grant. Village Underground was such a staple for so many people. It was a major source of inspiration for me because half the band there used to play with Whitney Houston and the singers that would come through were excellent.
It was funny, I was the only white guy in the room, and I didn't know any of the music. So I just kept asking people, "Hey, what's this song? What's this song?" And I would write everything down. I still have that list today because my dream was to actually play with them. Because of that church and Village Underground I realized that I needed to stay in New York and experience more of this music, and so I stayed.
How has that blend of cultures inspired you creatively and how are you able to communicate all of those different cultures and traditions from the Czech Republic to the US and worldwide through your music?
For quite a while I felt very invalid in those environments because I could not emulate that sound. It was like, "I love the way this sounds, this is amazing. How are they doing it? I can't figure it out." I wanted to develop an understanding of that tradition as deep as I possibly could, coming from a different cultural background. I thought if I hang out long enough and learn as much as I can, maybe I'll be able to bring something of my own to the table.
When you're trying to learn a style of music that is entirely foreign to you, I think the best way is to live that lifestyle for a minute. Eat that food, at least try wearing the clothes or understanding it, not to emulate something, but try to understand where the music comes from because music, it's a cultural thing. And it usually reflects society and communities. For a long time I just thought, "ah, I just don't have it," but it took me a long time to realize that I might actually just have something different.
I really started to realize it when my friend Kennedy and I formed a band called the Kennedy Administration. We started playing every week at a club called the Groove, and played there for at least five years consistently. I began to notice that the guys that we'd go to see on other days were now coming to see us. And so we thought "maybe we have something going here, we might not play something that's going to blow them away, but it's something of value and they come to check it out.
That gave me great confidence. I wanted to continue to study as much as I could, but not to emulate other people's sound, but to figure out what I could bring to the table. That's just how it is in real life too. And music helped me realize that.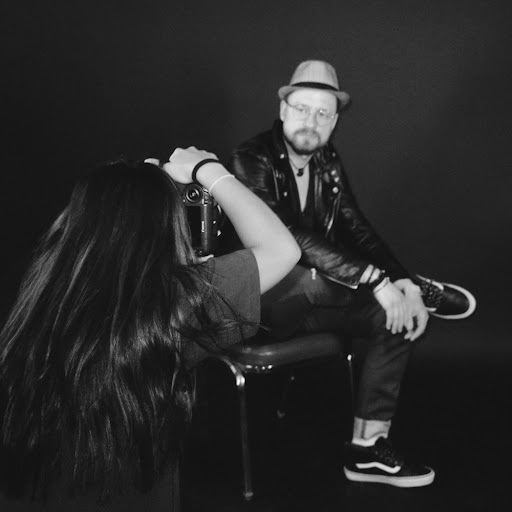 What has been the most challenging part of your musical journey and how were you able to overcome it?
It was one challenge after another, honestly. I'm so glad and fortunate that everything is working out the way it is and it's worked out the way it has. I would say that the first major challenge was moving to New York. My English wasn't all that great so I had to figure out how to even be the same person I am in my native language, in English. Did that by watching television. I rewatched some of the American TV shows that I watched as a teenager dubbed in Czech, I re-watched in English, Googled words I didn't understand and took notes.
Secondly, I fell in love with music that has nothing to do with my upbringing or with my roots. A lot of the musicians I play with, have a built in repertoire because that's all they heard at home when they were growing up. One of the biggest disadvantages besides not really knowing how to be stylistically correct and to just play with the right feel, so to speak, I didn't know any of the repertoire. So that was another challenge. And it is still till today. So I just consume a lot of music and really try to get into it.
Aside from all of that, living in New York is a challenge in itself. It's a place that doesn't really make it easy for you. Anything you do or want to do, it's just a little more difficult in New York. But then it could be that much more rewarding if you get it done.
I came to the city with the little bit of cash that I'd saved up and had family-friend help me out for the first year or two, but it ran out pretty quickly. It's very difficult to make money with music in New York, especially if you're not as good as all the other musicians, which I definitely wasn't at that time. I remember one month, I actually sold all my keyboards and a leather jacket on eBay to be able to pay rent. But then the following month everything turned around, it got better.
How has mentorship played a role in your career and life as a musician?
There's a person that's been very influential in my musical life and actually otherwise. There was a point in my career where I was thinking about quitting playing music altogether and getting a job repairing electrical pianos. The gigs were not coming in, the ones that were coming weren't very good, and overall I just didn't like the way I sounded. I thought, "all right, I tried, enough's enough." Then this guy took me out to breakfast and talked me out of it.
Three weeks later, Gregory Porter's manager called. So "this guy" taught me so much of what I know how to do on the Organ and about organ music in general. His name is Shedrick Mitchell. He's now on tour with Maxwell and has toured with Whitney Houston for years. He's played with pretty much everybody, Aretha, Stevie Wonder. He's a phenomenal musician. One of the things that's so amazing about him is that he can play any style of music ranging from classical through jazz to hip hop, to soul R&B, to church and you would always think that's the main thing that he does because he's so good at it. He's the one that really taught me a lot about how to accompany singers, how to stay in the pocket with the music, and so many other things. He always helped me out.
I had others on different occasions, like Corey Henry who showed me a few things too. The guy's my total hero, but it was at the time when I didn't understand any of it. But he helped me out in so many other ways. Most keyboard players end up looking at his videos and transcribing some of his playing, which is what I did too. He was also the one who told me to actually try and stay in New York. He said, "Hey, even if you have to bartend or whatever, set yourself up, but stay in New York, it's worth it." So I did, and it was worth it.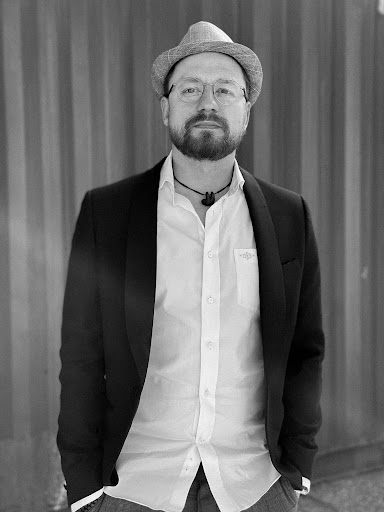 What brought you to Berklee City Music and what do you find most inspiring about working with the students here?
Berklee City Music approached me about this program, and so I did an online masterclass during the pandemic. After that the young students kept hitting me up on Instagram and asking me different things, I thought that maybe there is something, especially for the international students. Maybe there is something that could motivate people and maybe I have something to share.
Seeing my mentors made me realize the importance of mentorship. Because you need that especially today when there's not a lack of information, but there's lack of wisdom. There's so much information everywhere, but you don't really know what to do with it.
What do I find inspiring? I feel like because of technology and because of how quick the students are with it, they are a lot freer in many aspects. Another thing that I like about working with students is that if you're going to tell young people some "ultimate truths" about something, you really need to first figure it out for yourself and organize your thoughts. You need to be very secure in what it is that you're saying because at the end of the day it's your responsibility. That sometimes even means challenging your own views and opinions.
And then, of course, seeing someone take your advice to the next level and then succeeding with it, that's the most amazing thing.
That Feeling?
There are a couple different modes when "That Feeling" happens. One is when you're by yourself and you're creating something and it's just flowing. The information is flowing from somewhere but no one really knows where that's coming from. I always know that I'm in that zone when time flies by very fast, when all of a sudden it's dark outside, it's really late and I have to go to bed, or I was supposed to be downstairs for a lobby call and I'm still in my boxers because I was working on a beat or something. That's one feeling.
The other, which is something I hope stays with me for the rest of my life and I never lose, is when you're playing on stage with a group of musicians, with a group of individuals, and you guys are on one accord. When things are just flowing and happening naturally. Then, when your audience is also tuned into that same wavelength and you guys are creating on stage and there's this exchange with the audience, the energy flowing back and forth, that's the most amazing thing ever. There's nothing that can beat that
What's next?
Because of the Pandemic, the world tour of Gregory Porter was postponed a couple of times. So I'm excited to be back out on the road with him. I have a few things of my own that I'm working on in parallel. The first one is a solo organ project that I am trying to come up with now and then also diving heavily into EDM production which is a very new thing for me, but I love it.
I have another project in mind that would involve the clavinet, this very funky instrument that Stevie Wonder actually uses a lot, and this other very specific retro gadget so I've been exploring that. Just trying to figure out ways to make it fresh, take technology and kind of breathe new life into it in a different way that's really my own.
Keep up with Ondre's constantly evolving sound and musical journey through his social media account, regularly updated website, and through Berklee City Music's ambassador page.