Kameron Whalum
Written by Brandi Currelley
Black History Month is a time to focus on our heritage, history, honor those who came before us, and pave the road for our future generations. In that light, we were honored to speak with Berklee City Music Ambassador, Kameron Whalum. A Memphis native, Whalum is an unbelievably gifted trombonist, singer, and permanent member of the R&B group Silk Sonic, formed by award winning singer/songwriter Bruno Mars and the rapper/singer/producer, Anderson .Paak. Growing up surrounded by music, Kameron cemented the desire to pursue a career in the industry into his personal narrative at an early age. Supported by his family, friends, professors, and large network of musicians, Kameron was able to evolve into the well-rounded, inspiring artist we see today. Passionate musician and mentor, Kameron embodies the soul of Memphis music and Black history through his sound, which he hopes to share with all those who listen.
Let's start from the beginning – where are you from? What was it like for you growing up, and how did you come to find yourself and your career in the music industry?
I grew up in Memphis, Tennessee. My great uncles were musicians, my uncles are musicians, both of my grandmas were singers, and my parents sing. Music has always been around me, and that's always what I wanted to do. Growing up, my dad and my granddad were both pastors and being in church, around music, and that kind of environment is what I really liked, and I knew that that's what I wanted to do forever. So right out of high school, I went to Morehouse College and was in the marching band, jazz band and the glee club there. After Morehouse, I went to University of Memphis for a year or so and then finally to the New School for Jazz and Contemporary Music in New York City. That's where I really started getting around and playing.
My oldest brother is a saxophone player, Kenneth Whalum, so I started playing with him, in his circles, and different gigs like that. One day he got a call to put together a horn section for Bruno Mars, and so he called me and a couple other guys to come out. We went to do a one-off show and they ended up really liking us and decided they wanted to keep us, so we've been here ever since.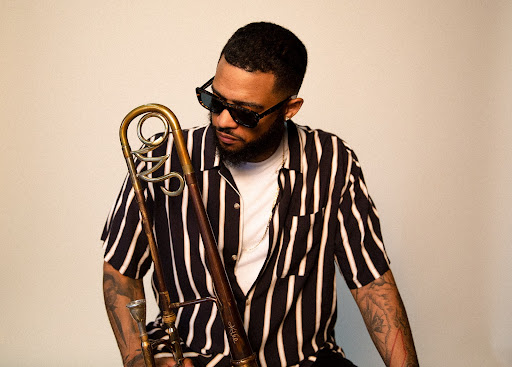 How has mentorship played a role in your musical journey?
Mentorship is important because you're able to really connect with somebody. You see that they do something that you want to do, or that they live the kind of life that you see yourself living. And sometimes you just realize that you both have a lot of the same values. Whatever it is that draws you to want somebody to mentor you, it's important to have that connection. It keeps you on your track and really helps you out, because nobody knows what you're going through better than somebody who went through it before you. When you have that kind of person, that's in your corner, that you can talk to and get advice from and learn from, that's always good.
You attended Stax Academy in Memphis, what was it like being a student there and how did your experiences translate into your career as a professional musician?
I was a student at Stax for a couple years in high school during their summer programs. The greatest thing I gained from Stax was the appreciation for the history, the music, and the culture of the city. I really started to connect the dots of the music that was recorded in Memphis and just how impactful it is to the world. I started to hear more of the old Stax songs and music, and began to take it more personally. That all, combined with what I wanted to do, I somehow just knew I was supposed to take that legacy of Memphis music to that next level while I was at Stax. It introduced me to another world of music, it wasn't concert band, it wasn't jazz band, it wasn't anything like that. It was just soul music, music that came from the heart, and spoke from the soul. It was authentic and I fell in love with it.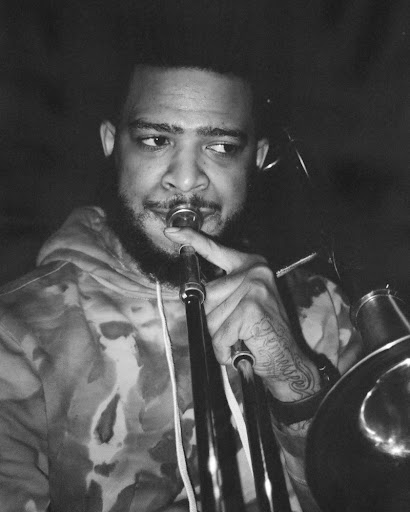 February is of course, Black History Month, what has your experience with Black music and history had in your musicianship, who you are as a person, and how you create/navigate in the industry today.
Well, we are here today because of history. We're here because of the people who came before us, our ancestors, our great grandparents, and their grandparents. We come from a long line of people, a long line of kings and queens, long before we even knew what America was, or what slavery was, or what any of this was. For Black History Month, we have to honor them and keep them in mind as we move forward day by day, we owe it to all those who came before us.
Musically, you can't disrespect what has already been done, and you can't disrespect the foundation that our ancestors have laid. For me personally, my uncles, even more specifically, my uncle Kirk who played saxophone back in the day for Whitney Houston, Luther Vandross, and more; my great uncle who was the Chairman of the Music Department at Morehouse for over 40 years, and my big brothers, who both have been working on major things in the music industry, I honor and take all of their work very personally. Now I feel like it's my turn, that I've got to take that legacy and just run with it.
You're so incredibly talented and work with many other very talented artists and musicians as well. What has it been like collaborating with other professionals in the industry, and also some of the other ambassadors from City Music?
Man, it's been real fun. With the City Music program, there are all these heavy hitters from different areas, some that I knew already, some that I didn't know and are just now getting to know. It's been really good meeting different people, some who share the same background, some from across the pond, and across the world. But even more, it's really like this confirmation, you go all your life with this vision, and then later on in life, you meet people that've got that same vision, the same goals and dreams as you, and it's really just such a good group to be a part of. And the industry is the same thing, it's really just one big community where we all cross paths.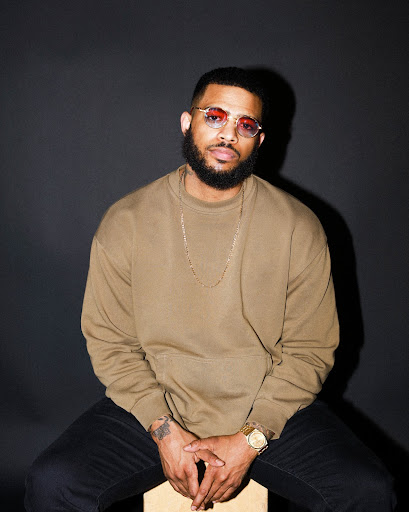 What do you like most about working with the students in City Music? What do you feel like your purpose is, and what do you want to pass along to them?
Everybody's good people, everybody's very talented and I love working with kids. I love showing them that it is possible to do what you want to do, and my purpose is just to show that, that it's right there, that it's all very attainable. I was that kid that went to the All-States and the All-Conferences trying to audition for different things. I was that guy. But I always knew what I wanted to do and I could always see how close it was, because I had people around me that represented that. So I want to be that person for them. I want to be that person that's like, "Hey, come on, it's there, it's not a pipe dream, it's the real deal."
So, the advice that I give to them is, just stay focused on you. People won't understand you, understand your dreams and vision, but it's not about them, it's about you and they're not supposed to get it. If you believe in it, you have to believe in it. Ain't no sense in halfway believing. If you're going to believe, just go ahead and believe all the way.
I wanted to touch on the Berklee City Music anthem, "That Feeling". What is "that feeling" for you? The creative zone that you get in when you play and create?
For me, it's a freedom that you have, it's not about anybody else. It's not necessarily about the people that are going to hear you or about how you're going to be received. It's about how authentic it is to you and how pure it is... if you got it across how you wanted to get it across, that's all that matters. For it to come from your heart and come from a real place, that's all you can ask for. It's like, "I know what I'm here for, and I know why I'm doing it." That's the zone that I try to stay in, that is "that feeling".
What's Next for Kameron?
See Kameron perform live alongside Bruno Mars and all of Silk Sonic at their just announced residency in Las Vegas, Nevada this February - May '22. To follow his musical journey and stay updated on more upcoming projects and releases, tune into his social media account and through the Berklee City Music website.